Imagine Virtual Collaboration For Future Work With Microsoft Team
Microsoft declared a lot of new features in Microsoft Teams that make virtual interaction more useful and natural, all the more captivating, and eventually, progressively human. These features offer three key advantages for individuals at work and in education. Initially, they help you with feeling progressively connected with your team and meeting. Second, they make meetings more progressively and engaging. And, third, they help in your work and save time. It's everything about connecting individuals and people to the team and collaborating, connecting, and finding a better way to be productive from any place. Let's have a look at the details.
They provide many new features like Together mode, Dynamic view, video filter, reflect messaging extension, live reaction, chat bubbles, Speaker attribution for live captions and transcripts, Interactive meetings for 1,000 participants and overflow, Microsoft Whiteboard updates, Tasks app, Suggested replies, Cortana in Teams, Microsoft Teams displays, Touchless meeting experiences. Download Microsoft Team Now.
Together mode in Microsoft Teams
In Together mode you can conduct more virtual meetings and feelings With each other that can be actually a fresh interview adventure in groups which works by using AI segmentation engineering to place participants at a shared background, which makes it really feel as if you are sitting at an identical space with everyone in the meetings. You can also read another article about Microsoft .NET MUAI
Dynamic View in Microsoft Teams
With Dynamic View offers you an outstanding experience, it isn't created for each and every meeting. We believe in a traditional video meeting with people that every single day may be engaged and more lively.
Video Filters in Microsoft Teams
Basically, video filters are used in photo and social media apps like Instagram and other apps. Now, this facility is available in the Microsoft team also. You can use a video filter before joining the meeting.
I hope this information will help you to collaborate with your teams in an easy way. You can check more features of Microsoft Teams from here.
Thank you 🙂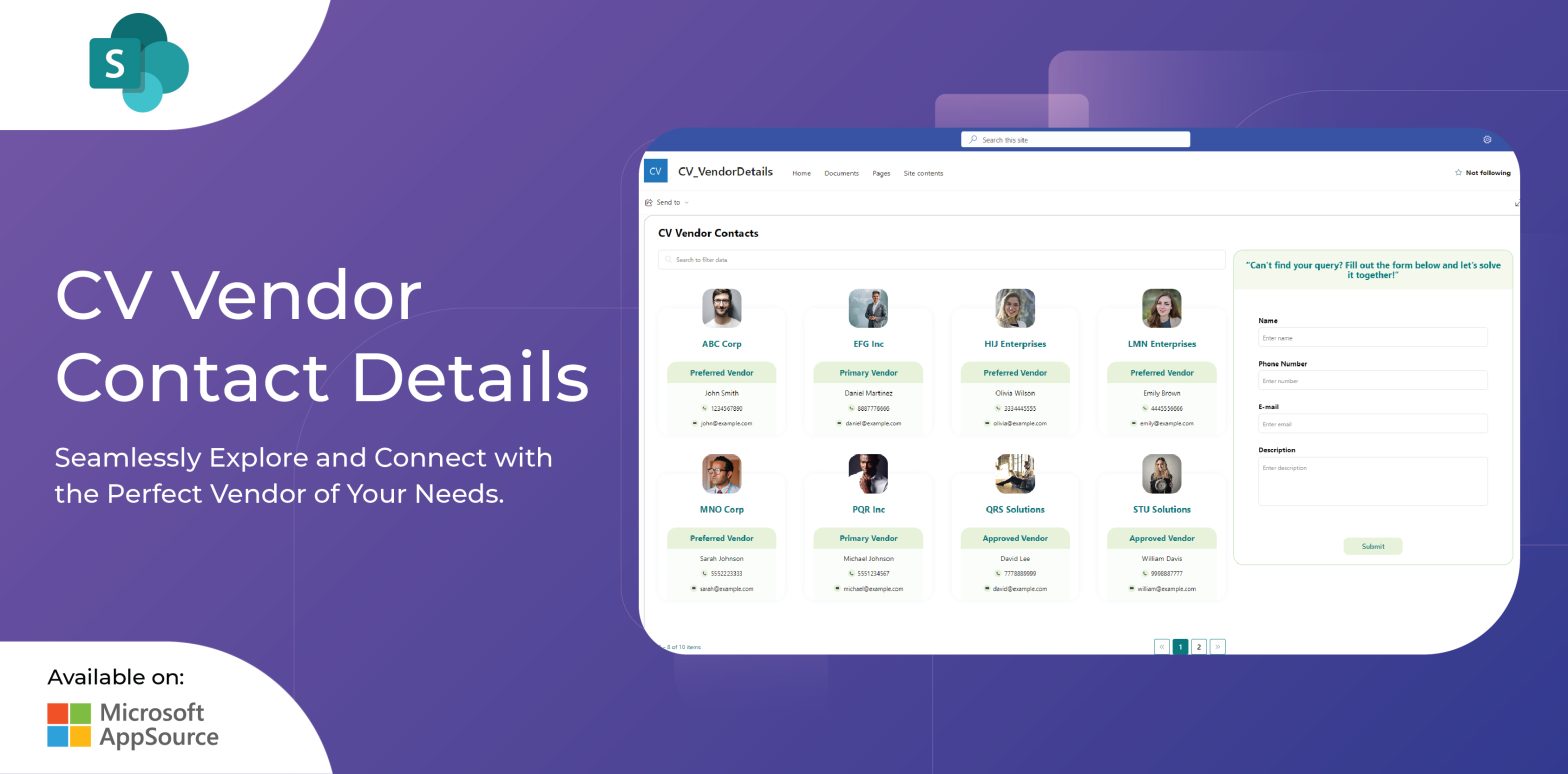 Streamline Vendor Management with the CV Vendor Contact Details SharePoint Application
Discover CV Vendor Contact Details SharePoint App by Codevision Technologies, designed to revolutionize vendor management in today's dynamic business environment. Streamline communication, simplify vendor searches, request new vendor additions effortlessly, and empower HR/Admin teams for informed decisions. Learn more about this innovative application and explore our suite of cutting-edge solutions.
Read More