WhatsApp Link Generator Tool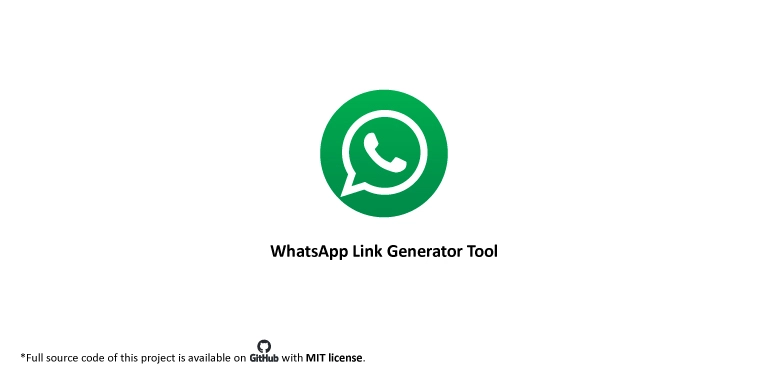 Codevision Technologies Private Limited, we are Indian based Software Development Company serving the world with Custom Software Solutions, Website & Mobile Applications Development for all sizes of businesses from SMEs to Enterprises. Being a part of the IT (Information Technologies) field, we thought to build an open-source project for our IT's Community. Let's look more in detail:
Open-Source Project – WhatsApp Link Generator Tool
Our WhatsApp Link Generator Tool is mainly based and built on Angular version 13.2.0. Angular has been popular for its responsiveness development framework.
With Angular 13.2.0, we have integrated many advanced features like Included Country Code Selector. (Tool also automatically set the default Country Code based on your device IP Address). We have designed tool for both desktop and also mobile responsive.
If you are willing to create your own Similar tool, you should definitely check out our open-source project.
Full source code of this project is available on GitHub with MIT license. You can make your enhance and create your own copy.
https://github.com/CVTPL/CV.WA.LinkGen.git
All about WhatsApp Link Generator Tool.
WhatsApp Link Generator is an easy-to-use tool that creates links to the conversation windows of other WhatsApp users. With this link, you can easily connect with them and send messages without having to save their contact information. The WhatsApp Link Generator is a great way to stay in touch with your business clients, and customers, mostly useful for e-commerce businesses. A perfect tool for those who want to communicate quickly and easily across the world.
Who can use WhatsApp Link Generating Tool?
We have developed this tool for all, this is free to use all across the world. It is free to use for all WhatsApp Users for their personal to professional purposes to create one, make sure you already have a WhatsApp account.
How To Create Your Free WhatsApp Link?
It is very easy to use, you can create your own custom WhatsApp link in 3 simple steps mentioned below:
Step 1: Enter your WhatsApp number
Add your WhatsApp Number including your country code without the + symbol, Eg. If your country code is +91 and your WhatsApp Number is 9000012345 then type 919000012345 below.
Step 2: Insert a pre-filled message (optional)
Automatically include this text when a user clicks on your chat link, making it easier to start a conversation.
Step 3: Click on the "Generate WhatsApp Chat Link" button!
Now you have your own WhatsApp link to share across the world.
Use our free WhatsApp Link Generator tool from the link mentioned below:
https://bit.ly/whatsApplinkgenerator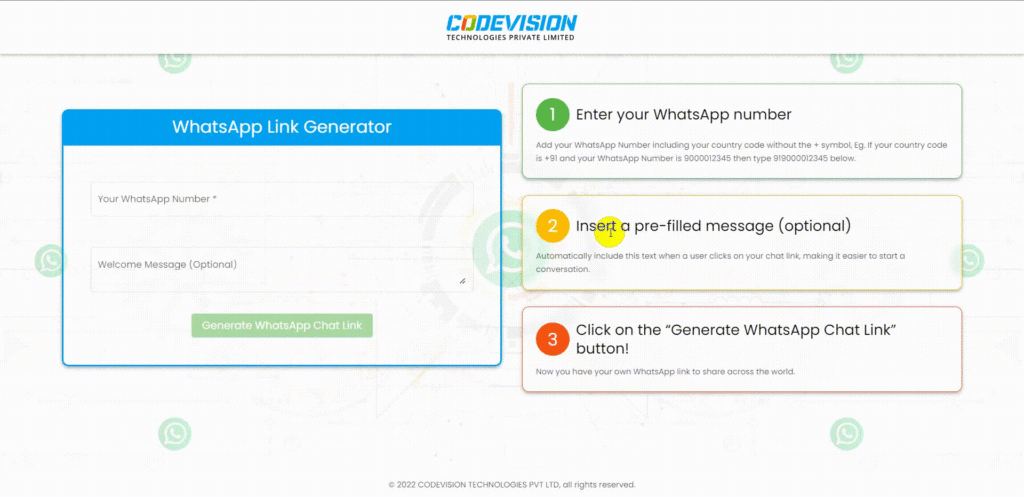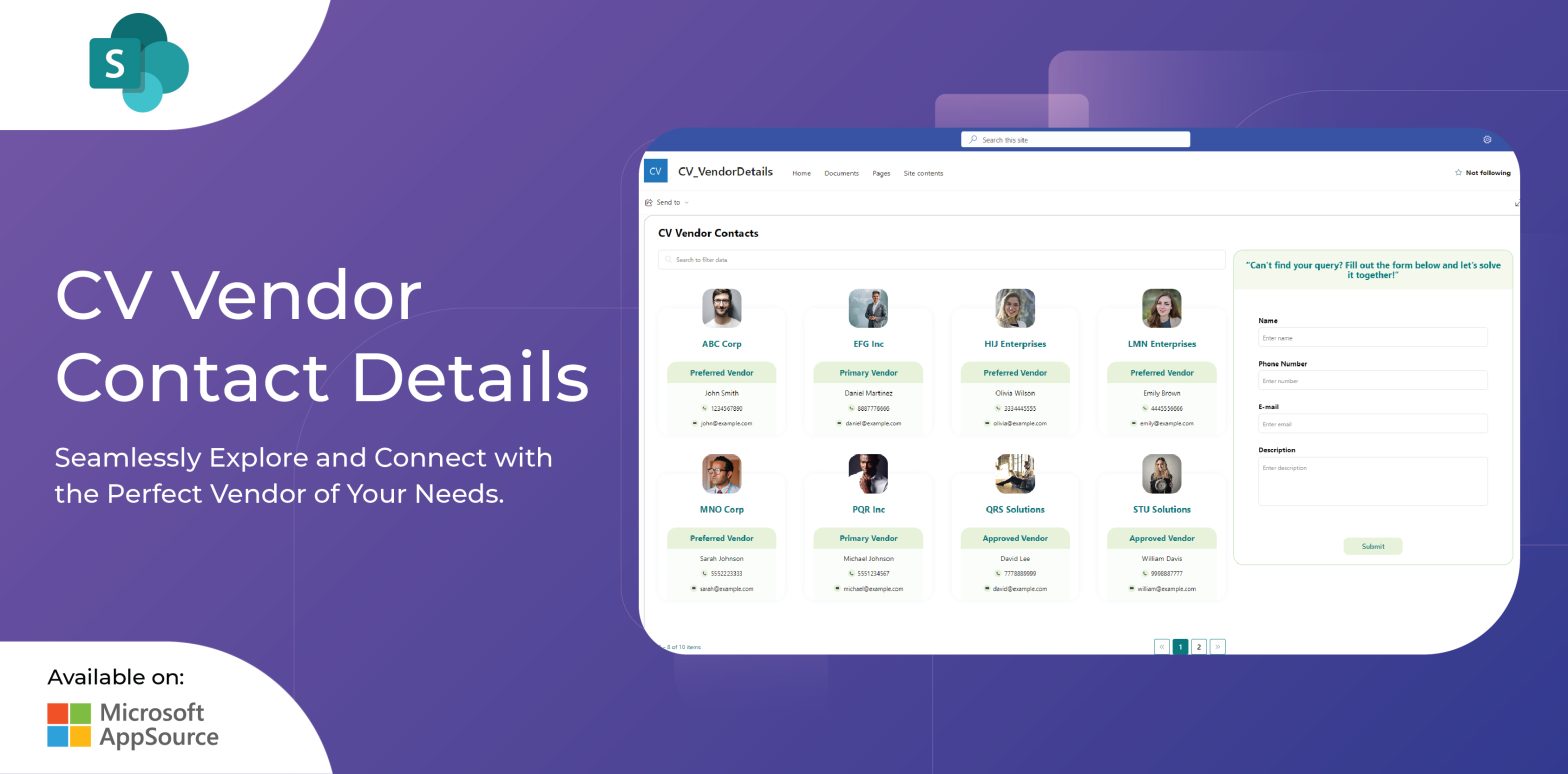 Streamline Vendor Management with the CV Vendor Contact Details SharePoint Application
Discover CV Vendor Contact Details SharePoint App by Codevision Technologies, designed to revolutionize vendor management in today's dynamic business environment. Streamline communication, simplify vendor searches, request new vendor additions effortlessly, and empower HR/Admin teams for informed decisions. Learn more about this innovative application and explore our suite of cutting-edge solutions.
Read More