Benefits of choosing an Offshore Company for Microsoft 365 Services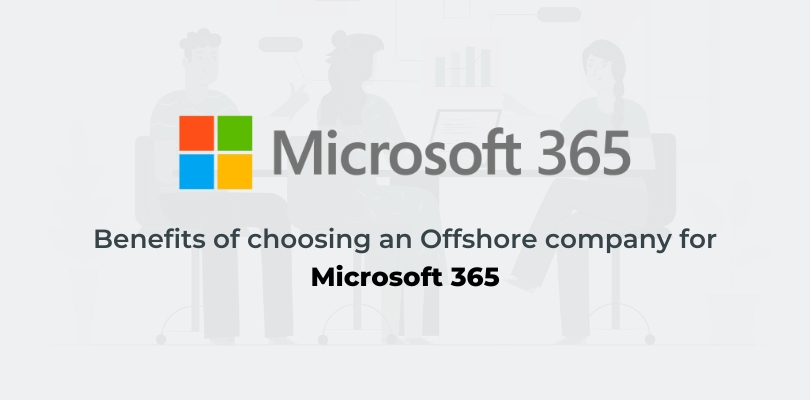 If you are looking to hire a team for Microsoft 365 but need clarification about whether an Offshore Software Development Company would be the right choice. In that case, this blog can help you make the right decision. We have mentioned some points based on the significant benefits you can get by choosing an Offshore company for Microsoft 365 Services.
All about Microsoft 365: A Cloud-powered productivity platform for Businesses
Microsoft 365 is a cloud-based platform that provides businesses with a range of productivity and collaboration tools. It includes well-known Office applications (Word, Excel, PowerPoint, etc.), email and calendar services through Outlook, file storage and sharing through OneDrive, and various communication tools such as Teams. Microsoft 365 allows businesses to streamline their workflows and improve collaboration, as all tools are integrated and accessible from a single platform. Microsoft 365 provides security features, such as data loss prevention and multi-factor authentication, to protect sensitive information. With the ability to access and work on files from anywhere and on any device, Microsoft 365 provides businesses with increased flexibility and mobility.
Microsoft 365 has good features and apps that provide access to various productivity and collaboration tools. Let's look into some of the tools which can be helpful for your organization. Microsoft 365 includes Office apps and platforms such as
Microsoft 365 offers a wide range of apps and platforms with specific features and capabilities. An expert team can help you determine which tools will best meet your organization's requirements and guide you through the implementation process in the most effective way. Working with a vendor with experience in Microsoft 365 can also ensure that you take full advantage of the platform's capabilities and maximize your return on investment (ROI).
Top 6 benefits for choosing an Offshore Company for Microsoft 365 Services: –
Choosing an Offshore Software Development company for your Microsoft 365 project provides numerous benefits to your organization, including cost savings, access to expertise, focus on core business, improved quality and efficiency, scalability, on-time project delivery, and many more.
Cost Savings: Hiring an in-house software development company can be expensive, especially for small and medium-sized businesses. Offshoring a Software Development Company can reduce labour costs and overhead expenses, as offshore companies typically have lower operating costs. Choosing an offshore company makes it easier for organizations to save money on their projects without sacrificing quality.
Access to Expertise: It is a complex platform to manage and requires specialized expertise to develop and maintain it effectively. By choosing an Offshore Software Development Company, organizations have access to a talented team of developers with the experience and skills needed to deliver a high-quality solution, which helps organizations achieve their goals faster and with better results.
Time-zone advantage: Working with an offshore development company in a different time zone can provide a round-the-clock development cycle, enabling faster delivery of projects.
Focus on Core Business Tasks: Allows companies to focus on their core business activities. And make organizations more productive, efficient, and competitive in their respective industries.
Improved flexibility and scalability: Offshore options allow Organizations to increase or decrease their resources as needed, which can help them manage their costs more effectively.
Timely Completion of Project: Offshore Companies ensure the timely completion of a project within the agreed-upon time frame as it helps to meet deadlines, keeps the project within budget, and ensures that the client is satisfied with the results.
At Codevision Technologies, we have a team with extensive experience and skills in Microsoft 365. We make sure our high-quality solutions meet clients' needs and expectations. We do provide Flexible engagement models to fit clients' budgets and requirements. Drop your Inquiry to get a project consultation.
Conclusion
In conclusion, choosing an Offshore Company has numerous benefits for all kinds of organizations to help achieve their goals faster and with better results. Whether you're looking for cost-saving services, access expertise, or focus on your core business, Offshoring can be one of the smart choices for organizations of all sizes, from large organizations, SMEs, or Start-Up Companies.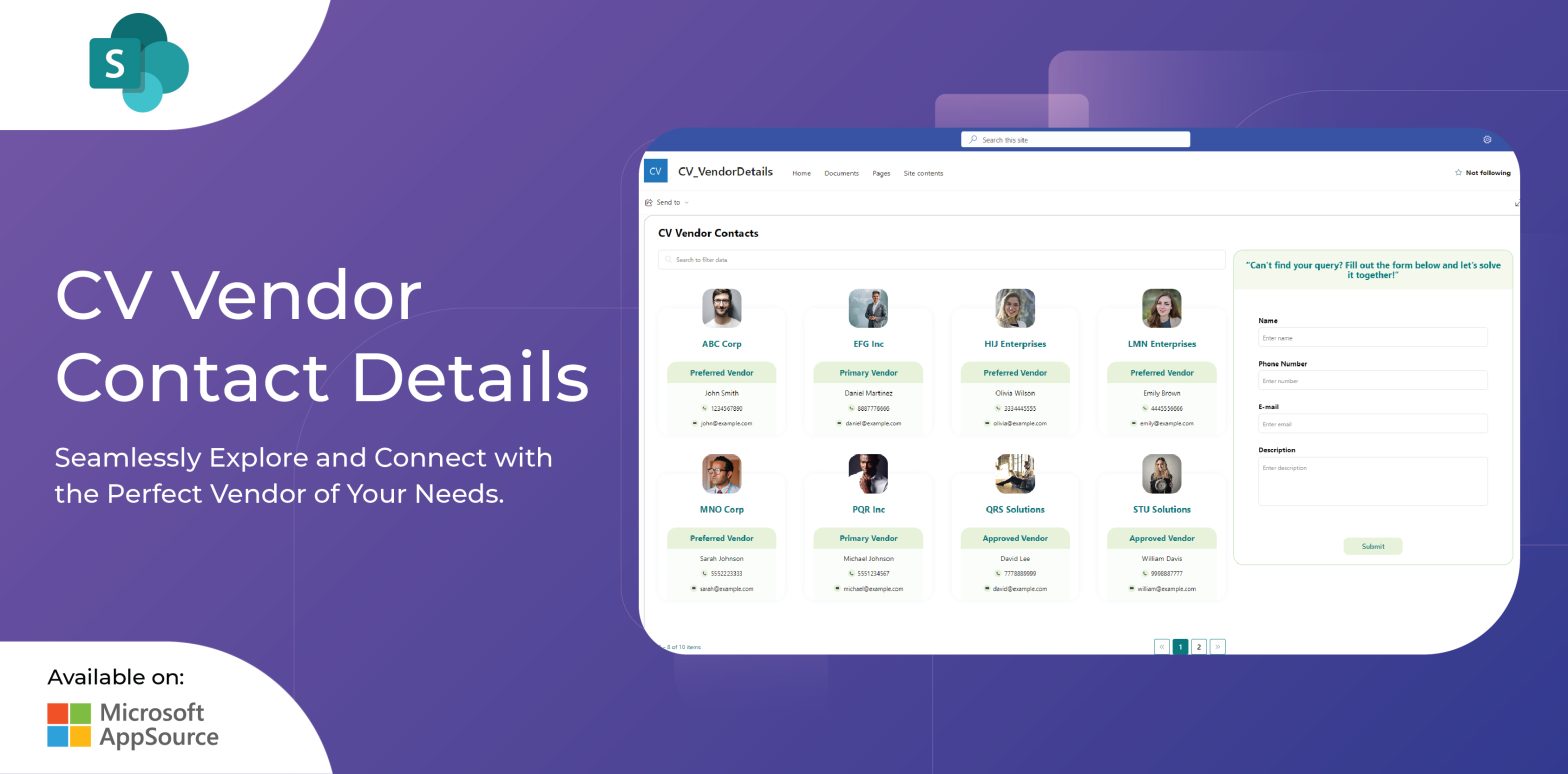 Streamline Vendor Management with the CV Vendor Contact Details SharePoint Application
Discover CV Vendor Contact Details SharePoint App by Codevision Technologies, designed to revolutionize vendor management in today's dynamic business environment. Streamline communication, simplify vendor searches, request new vendor additions effortlessly, and empower HR/Admin teams for informed decisions. Learn more about this innovative application and explore our suite of cutting-edge solutions.
Read More