CV Holidays: Track and Manage Holidays, Festivals, SharePoint Application
Introduction:
Introducing CV Holidays, a powerful SharePoint application, now available on Microsoft App Source. In this blog, we'll explore the Purpose of CV Holidays and highlight its key features. Let's dive in and discover how CV Holidays can transform your organization's SharePoint experience!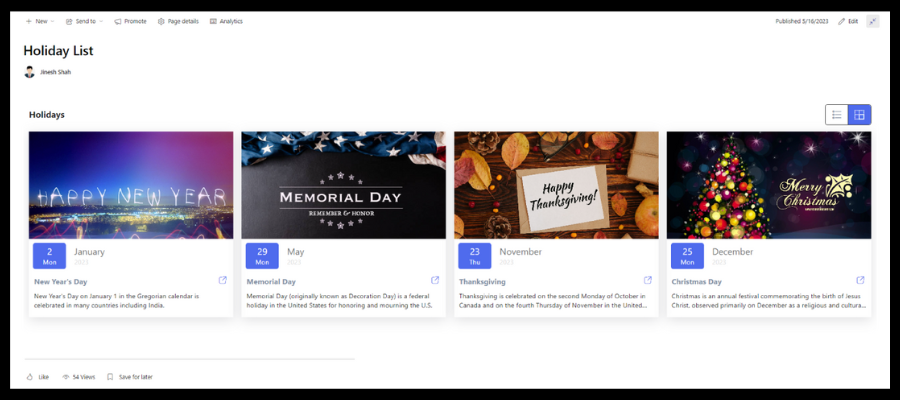 Our Purpose to build CV Holidays
Purpose of building the CV Holidays SharePoint application, understanding that employees are the valuable assets of any organization. By acknowledging the significance of holidays, we aim to provide a platform that allows organizations to prioritize the well-being and productivity of their workforce.  
Through this application, employees are encouraged to take time off and recharge, leading to increased productivity and enhanced performance. By reducing stress and preventing burnout, Holidays promote employee health and well-being, fostering a positive work environment. Moreover, the application creates opportunities for socializing and celebrating, resulting in a happier and more motivated workforce.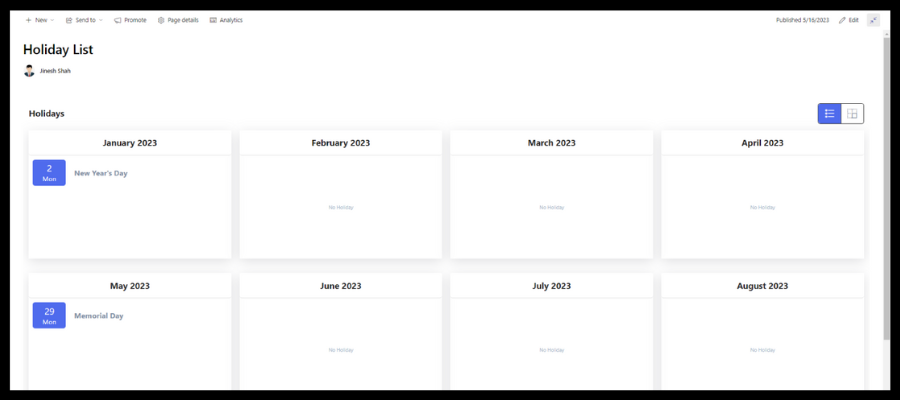 Share Your Ideas for an Enhanced CV Holidays Experience – Your Feedback Matters!"
We value your feedback and would love your suggestions for enhancing CV Holidays. Is there a specific feature or functionality you'd like to see? We are committed to continuously improving our application to meet the unique needs of our users. Contact us with your ideas, and together, let's make CV Holidays even better! 
In addition to CV Holidays, we specialize in developing SharePoint Customization Projects. If you have specific customization needs for your SharePoint Portal, whether it's creating unique web parts, designing intuitive interfaces, or implementing advanced functionality, our expert team is here to help. Contact us today to discuss your requirements and let us bring your vision to life. 
Conclusion:
CV Holidays Application is your go-to solution for bringing the joy and significance of festivals and holidays to your SharePoint Portal. CV Holidays empowers organizations to create a culturally inclusive and engaging work environment with its powerful features, easy customization options, and access to additional resources. Join us on this exciting journey of transforming your SharePoint experience and contact us for SharePoint customization projects today!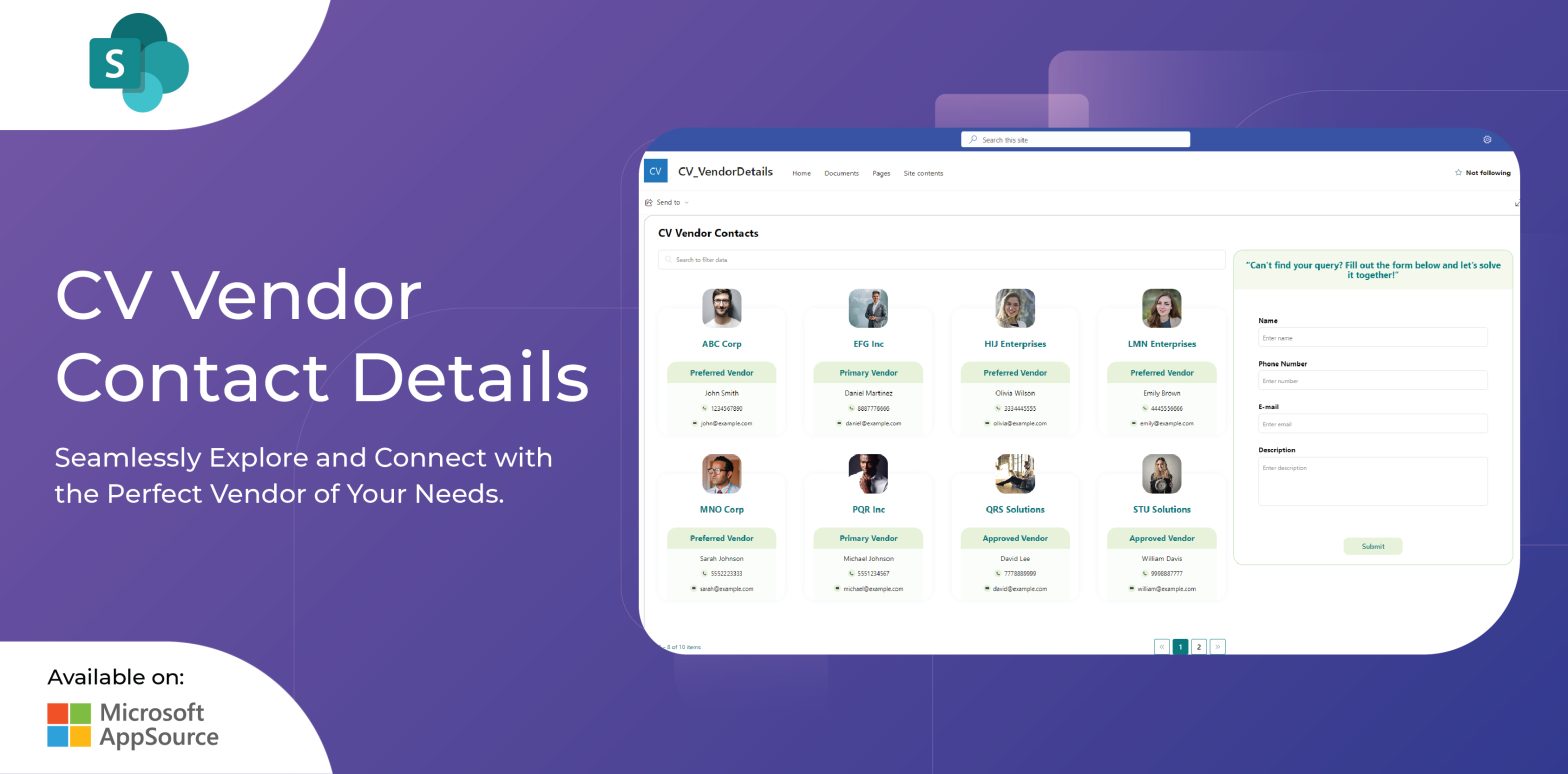 Streamline Vendor Management with the CV Vendor Contact Details SharePoint Application
Discover CV Vendor Contact Details SharePoint App by Codevision Technologies, designed to revolutionize vendor management in today's dynamic business environment. Streamline communication, simplify vendor searches, request new vendor additions effortlessly, and empower HR/Admin teams for informed decisions. Learn more about this innovative application and explore our suite of cutting-edge solutions.
Read More