Microsoft 365 is best to run your business remotely
Hey folks, if you want to run your business remotely from any place, then Microsoft 365 will help you a lot. Because, with Microsoft 365, you can manage all activities like regular touch with your employee, your partners, your employee, and your customer through online meetings, file share, and chats. So I called that you would get all things under one roof.
Here are 4 points you need to understand about Microsoft 365
1: collaborate with your employee and customer
Microsoft Team provides the best facility for the communication of the customer side as well as the employee side. Also, you can send an instant message, file sharing with the Microsoft team.
2: save the business document in the cloud
you can save your business document in the cloud (one drive), so whenever you want any file or media you can get quickly from anywhere
3: Communicate with your customer
You can use the Microsoft form to get the information from your customer. Also, you can use/embed this form on your business website, or you can send it as that link to your customer. If you have any subscription that includes booking or something else you need. Please check the Microsoft booking.
4: Secure your business
Microsoft is always tops on security, and they always provide the best protection for business because it is for everyone to use the second form of authentication when they sign in. For more security, you need to keep updated security software like windows defender and all.
All above main reason because Microsoft 365 is best to run your business remotely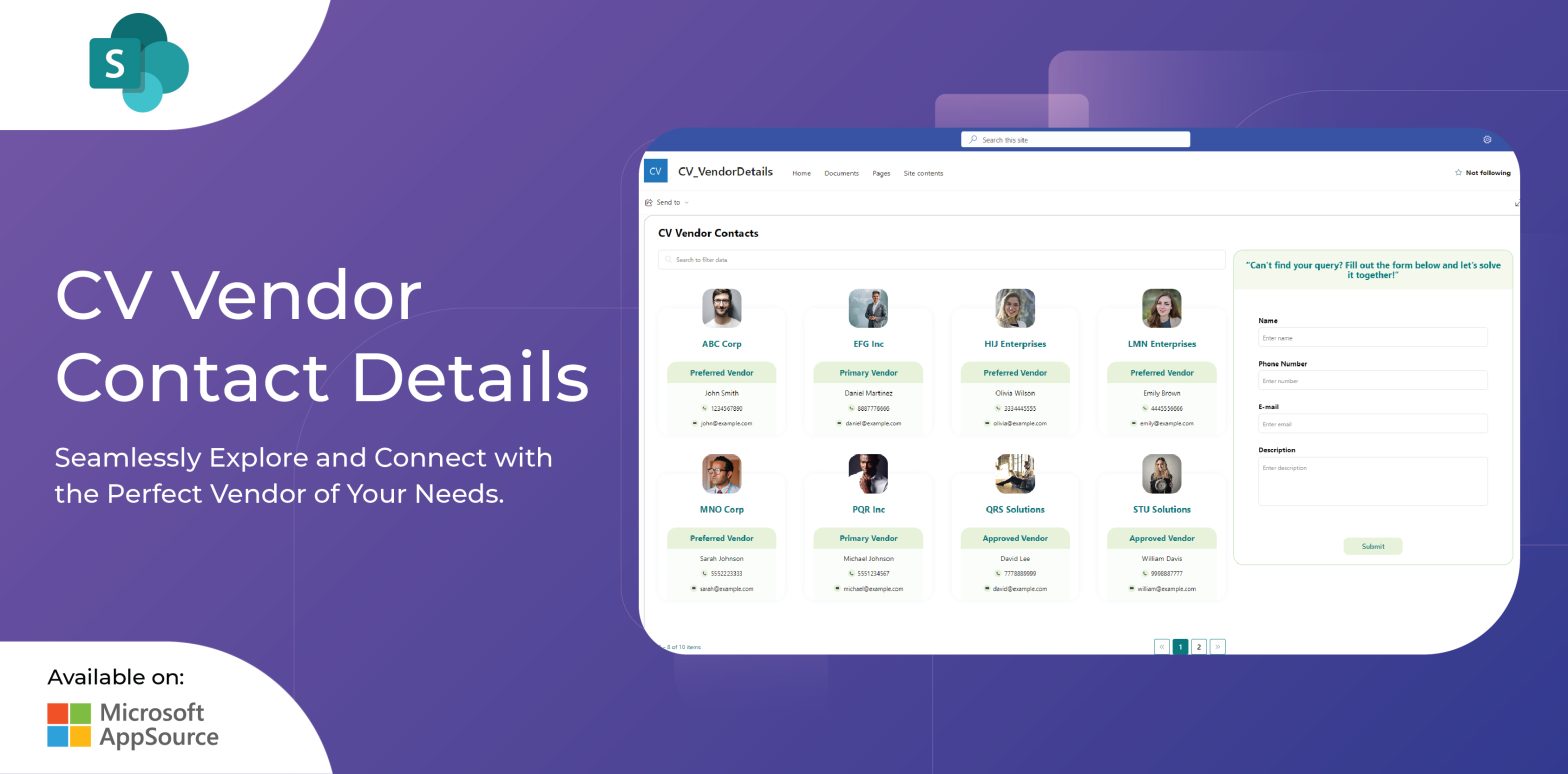 Streamline Vendor Management with the CV Vendor Contact Details SharePoint Application
Discover CV Vendor Contact Details SharePoint App by Codevision Technologies, designed to revolutionize vendor management in today's dynamic business environment. Streamline communication, simplify vendor searches, request new vendor additions effortlessly, and empower HR/Admin teams for informed decisions. Learn more about this innovative application and explore our suite of cutting-edge solutions.
Read More