PowerApps General Availability: Microsoft Adds 'No Code' App Development to Windows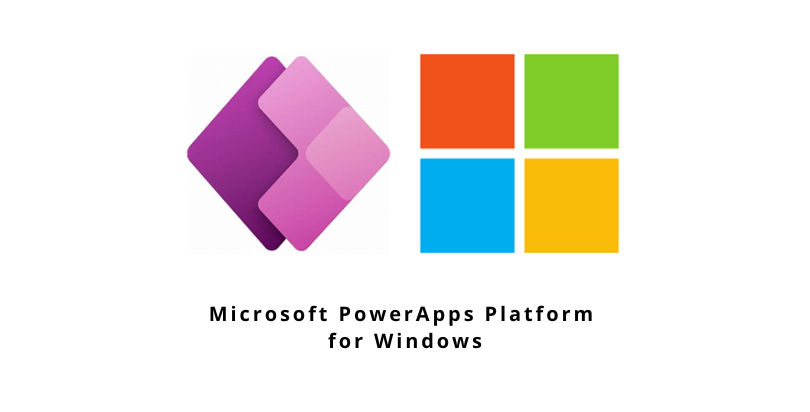 Let's get all the detailed information about the latest update from Microsoft PowerApps on 21st June 2022, which announced its general availability for Windows for all users after successfully testing the preview version.
All about Microsoft PowerApps Platform:
Microsoft Power Apps is a no-code/low-code app platform. It is a standalone platform integrated with Microsoft Office 365, Dynamics 365, SharePoint Online, OneDrive for Business, and other services in the Microsoft Cloud Platform. It has one of the largest developer ecosystems of any enterprise app platform and offers over 1 million apps that can be published by anyone without writing any code.
Power Apps Platform is designed for everyone from small to large businesses who want to quickly build business applications that connect to their existing data sources and cloud services without requiring coding expertise. The service provides access to more than 5,000 APIs with over 1 million endpoints and integrates with popular cloud platforms.
PowerApps allows anyone from a CEO to an everyday HR manager to create applications for automating routine business tasks. This technology is designed to enable everyone in the enterprise to gain access to data and the ability to build simple business mobile apps using a visual designer. The multitude of features and tools will save companies time and money by eliminating the need for expensive consultants or developers.
Availability of Microsoft PowerApps on Windows
Power Apps for Windows are now generally available. After a successful preview program and more than 6,000 organizations on board, Power Apps for Windows is now available as an app from the Microsoft Store. This new app gives businesses more flexibility to build custom apps that connect to their existing data sources and cloud services without requiring coding expertise.
What's new in the latest PowerApps Platform for Windows?
Microsoft PowerApps Platform is a new way to build apps for the enterprise. With it, you can deliver best-in-class experiences that are optimized for commerce, collaboration, and mobile.
You can find all your canvas and model-driven apps including your Dynamics 365 apps and use them online or offline just like you can on iOS and Android!
You can configure model-driven apps to work automatically offline by creating an offline profile. For canvas apps, you can use the Load Data/Save Data functions to create a seamless offline experience.
With the new Power Apps for Windows, you get device capabilities like a camera, microphone, file picker, barcode scanning, geo-location, and many others. This app has been optimized for great app performance and supports the latest advanced feature provided by the Power Platform like the native Dataverse connector, Guest access, and AI Builder.
Hire the best PowerApps Developer for your business 
We at Codevision Technologies provide the best PowerApps Development Services globally, we can build powerful and reliable Apps for your organization. Our developers are highly skilled and trained in using cutting-edge technologies and will make sure your app is up to date with the latest trends, Reach us to know more
Click to Install Microsoft PowerApps for Windows  
Reference: Microsoft PowerApps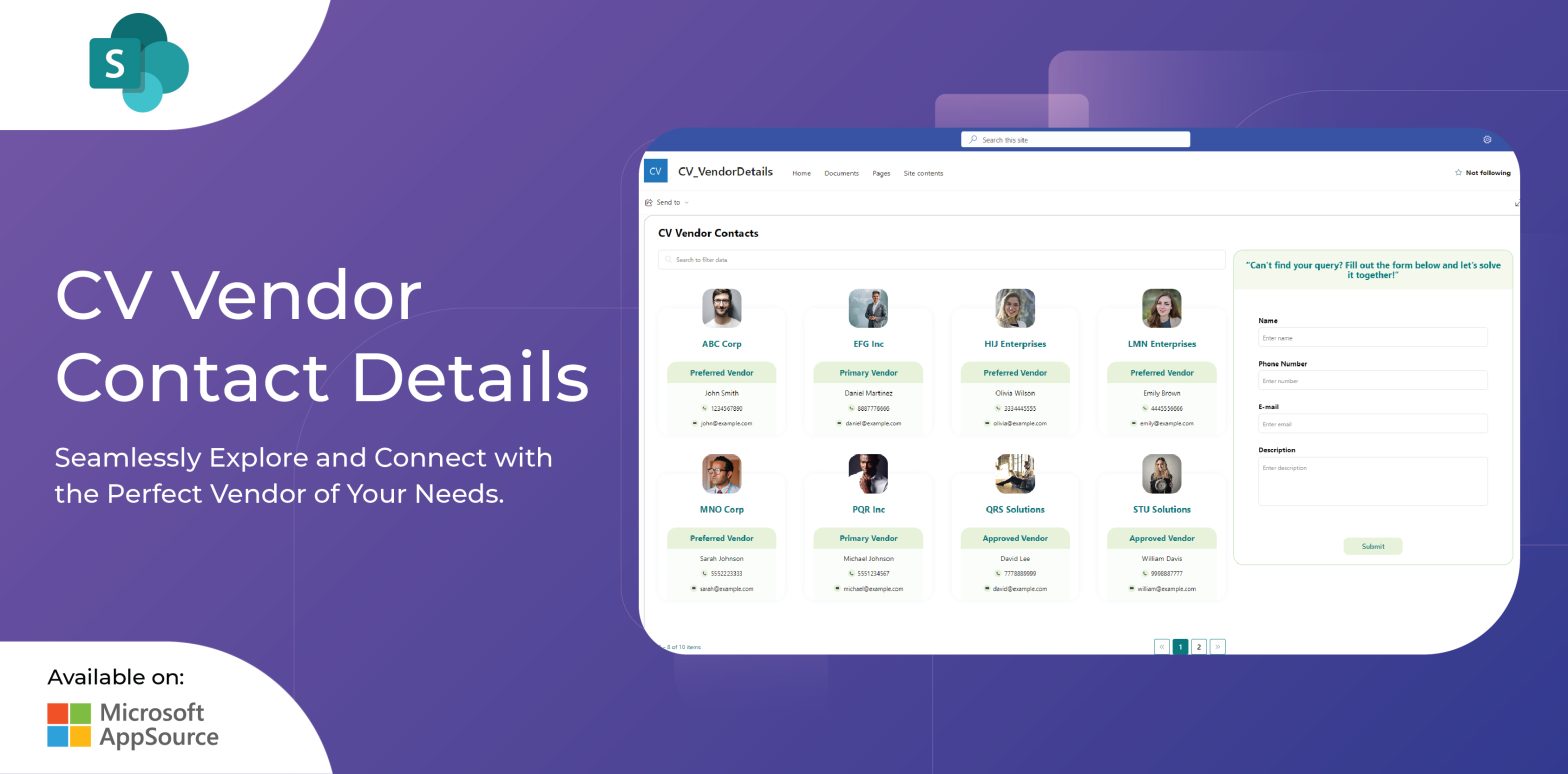 Streamline Vendor Management with the CV Vendor Contact Details SharePoint Application
Discover CV Vendor Contact Details SharePoint App by Codevision Technologies, designed to revolutionize vendor management in today's dynamic business environment. Streamline communication, simplify vendor searches, request new vendor additions effortlessly, and empower HR/Admin teams for informed decisions. Learn more about this innovative application and explore our suite of cutting-edge solutions.
Read More