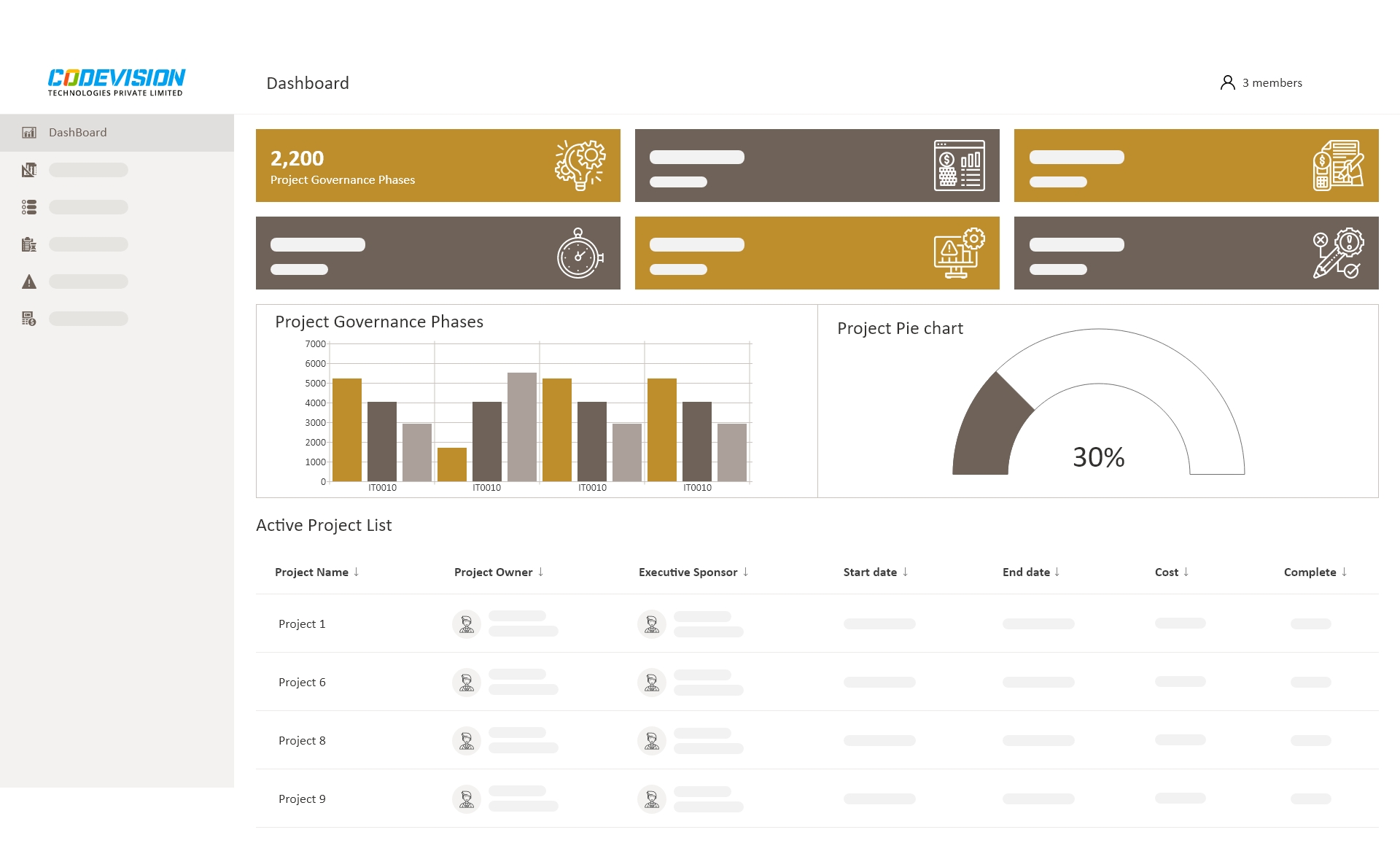 One of our USA-based client provides Home Healthcare Services is a combined group of companies offering healthcare services in 10 different countries with 100 + Locations. Committed to respected clinical decisions and delivering high-quality products, unrivalled expertise, and customized services.
Our client is guided by operating policies consistent with the mission and vision of its parent company.
Technology used
Power Automate, SharePoint Framework.
Country
America – USA
The client had to manage the Projects and the entire process manually which caused a lot of hassle for them. Being part of a group of companies, the process was lengthy and prone to errors and used to get more inaccuracies in work.
They use to perform manual steps to sort all relevant information from emails. Teams typically manually copy-paste information into another software, like an Excel Sheet.
Lack of Process Tracking, our client had issues with monitoring tasks given to teams. It was challenging to track all the data of employees within a single day. A single person had to manage everything.
They faced delays in waiting for approval from the higher or other authorities. Because of this, it was difficult for them to make any further commitments.
The Team leader had to heavily depend on paper documentation and phone communication.
The task was a big challenge for the team's management to keep track of every task that is assigned to whom and to determine the current status of each project.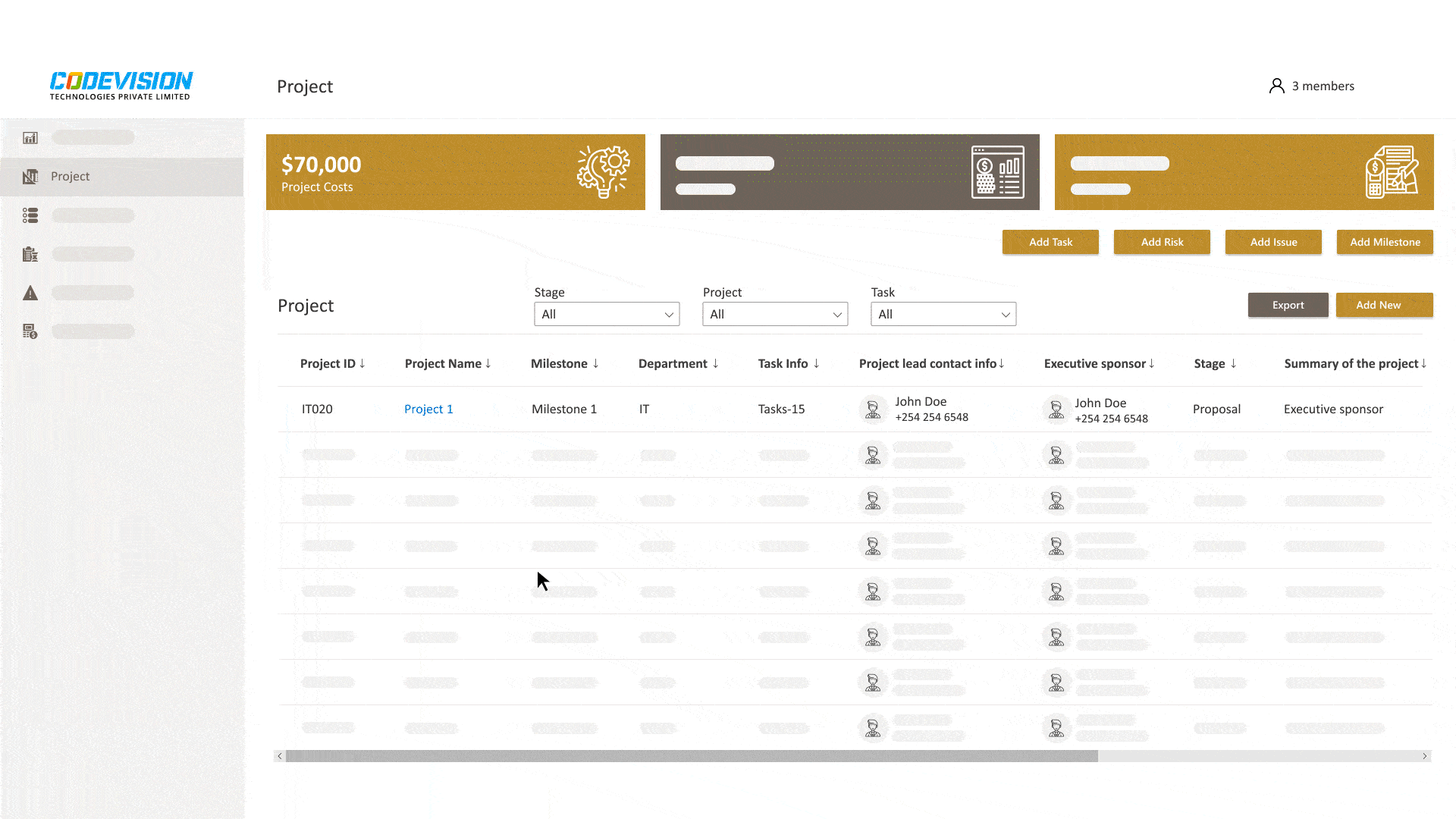 For our client, we have developed and designed a No Code and Low Code-based Software on Microsoft platforms using a Graphical Interface rather than Traditional Computer Programming.
Codevision adopted Microsoft Power Automate, and SharePoint Framework to develop a Centralized Application for a business process with small to big teams.
We helped our client to maximize their Healthcare Services performance. with an idea of a strategy, technology, process and change-enablement enhancement idea. Our client team applies that expertise very well to its internal operations.
We built a dynamically designed application so all the employees can access each form of information they need while on the go. Access to corporate data on their mobile devices or desktop.
Manual to Automation benefits: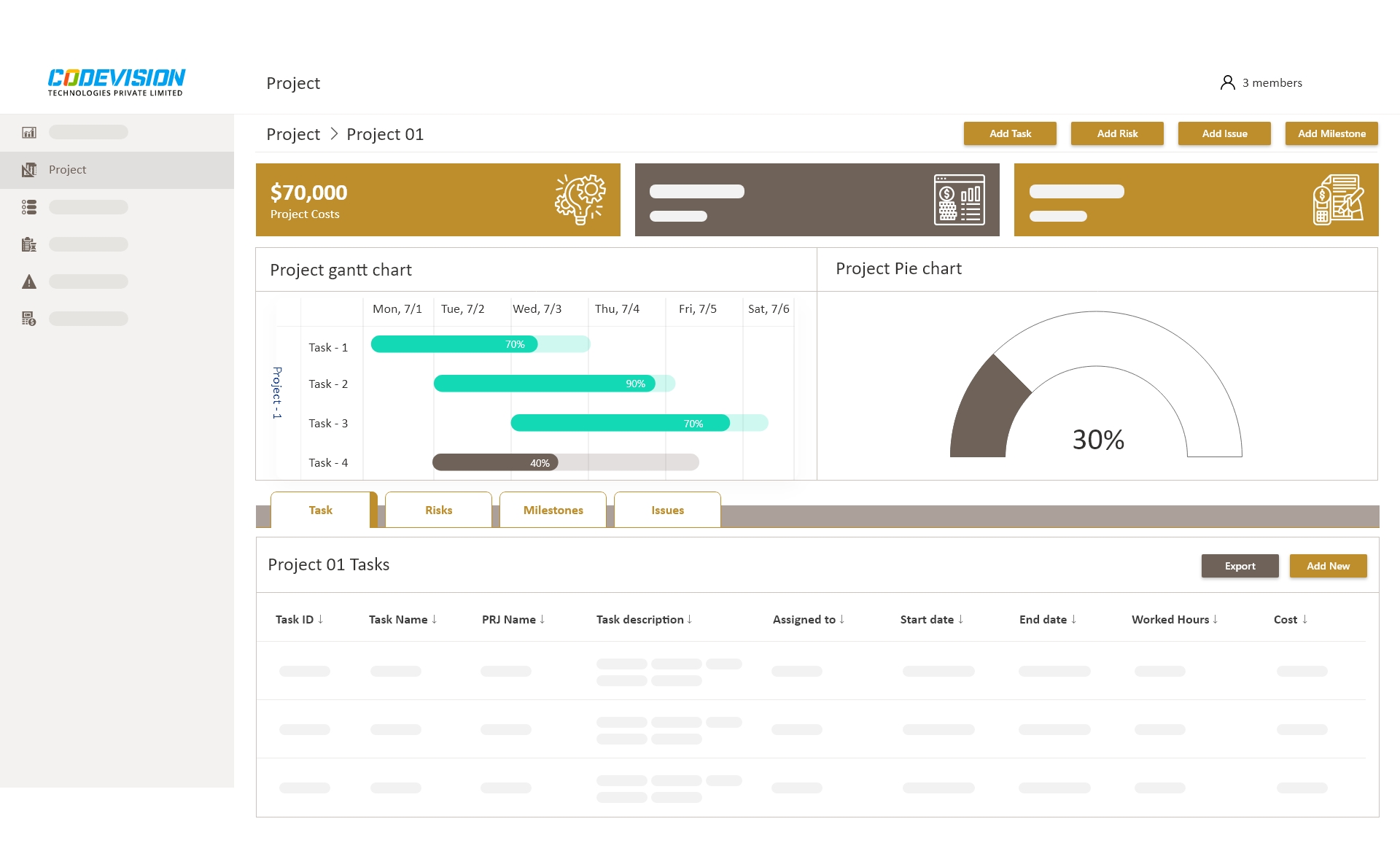 Automate Project creation.
Automate task assignments.
The approval process for the project.
Update with Email & SMS-based notification to a required member or team for each process.
Auto-effective follow-up decision-making process to get the task done by its deadline.
Creating team meetings when any event is created in SharePoint.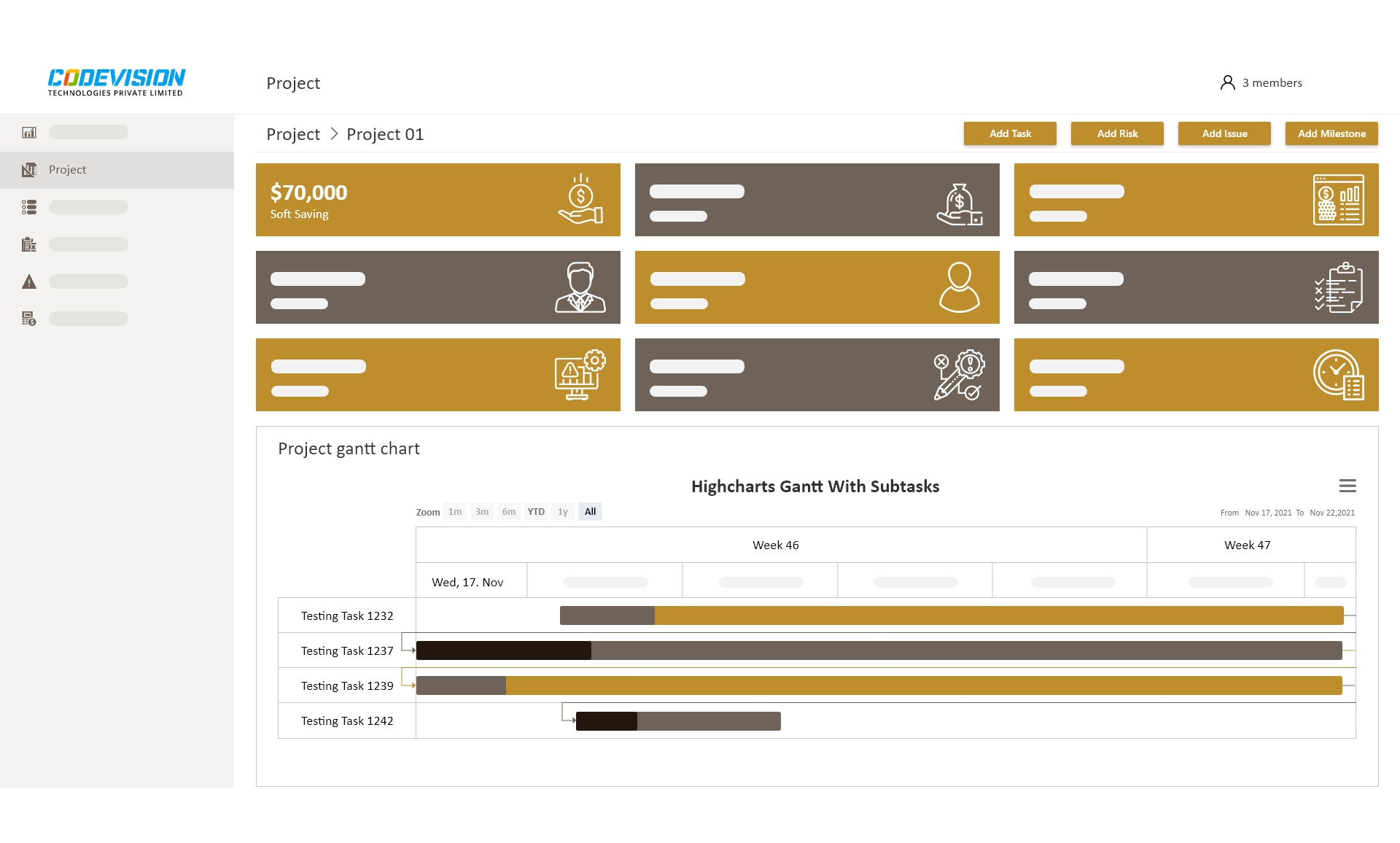 We at Codevision Technologies Pvt.Ltd try to ensure that any new technology it implements has a positive impact on its team members work processes and their ability to contribute to the company's success in delivering ongoing quality for its customers.
KEY FEATURES OF APPLICATION
Enhance the process Improvement with Technology
Process automation has many advantages when compared with an operational structure that does not have any integration. If you implement processes as a culture benefits are observed.
Process control and monitoring
Process regulation is performed in accordance with pre-established guidelines that are integrated into the system, and performance indicators are evaluated by the process owners and managers. This performance evaluation helps with controlling costs and quality control, and constant improvement instead of periodic improvement.
Process standardization and integrity
The processes can be standardized and every procedure will produce a different version which can be compared and examined. The new mode of operation allows you to concentrate on customers' preferences by regulating their satisfaction levels and correcting any mistakes that might have occurred.
Well-mapped & Defined processes
It offers reliable information and a view of the business and its processes overall. Process management together with continuous advancement and technological innovation will have an immediate impact on the future as well as on the success of the business.
Integrated communication and continuous improvement
In terms of tools instead of having every department using their own application it is possible to use an all-in-one system that fulfils a variety of needs. A visual process management system, that combines information into one system, will prevent rework and errors. It also helps everyone work towards the same goals.