Hire Angular Developer
Transform your web projects with Angular expertise. Hire skilled Angular developers for dynamic and efficient web applications at Codevision Technologies
A team of experienced professionals dedicated to delivering exceptional Angular solutions.
We Cover a full range of Angular development needs.
Providing a flexible work environment that suits your project requirements.
Proven track record of building complex web applications using Angular.
HIRE DEVELOPER
Hire Angular Developer In India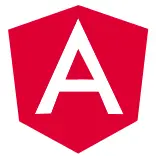 Are you looking for an Angular Developer at a reasonable price? Our offshore Angular developer creates secure, strong, and dynamic web applications while you can save up to 50% of your development cost.
Hire our Angular Developer which has 5+ years of experience and gives you top-notch solutions. You can hire us monthly, hourly, and full-time who stay updated with the most recent update and guarantee to deliver top-class web applications.
Are you planning to outsource web services with Angular? Or you might want to hire our Angular developers. Let's get a free quote!
ANGULAR
Expertise Of Our Angular Developers
01
Dedicated Angular Developers
Get our dedicated Angular Developer who has huge knowledge in Angular, and they will create a robust and secure web application for worldwide clients in different industries.
02
Platform Migration & Re-Engineering Services
Our offshore Angular developer can help you re-design and migrate your current applications to the upgraded Angular Version. Find out the latest release of Angular
03
Enterprise Angular Web Apps
Our offshore Angular developer creates web applications for large organizations that are reliable and secure simultaneously.
04
Custom Angular / AngularJS Development
Hire an Angular developer for creating a custom application using the best Angular development process.
05
Web App Development
Our professional Angular developers are talented enough in Ajax web development like JS, XHTML, CSS, Typescript and many more.
06
Angular Support & Maintenance
Get our Angular support and maintenance from our dedicated developer. Also, our developer will guide you and find perfect solutions to your queries.
FAQ QUESTIONS
Do You Have Questions? Look Here
Angular JS is a popular option for frontend development, but we understand that every job has a unique technology stack and is different. Tell us more about your needs, and we can develop a tailored tech stack for you that can be modified to suit your needs in the future. Employ Angular Developers in India with Codevision Technologies now! 
With Codevision Technologies the procedure for hiring Angular developers for your app project is incredibly simple and streamlined. We provide our clients with the best hiring practices available by methodically assessing the knowledge, proficiency, and quality of experience of our Angular engineers. We assist you in selecting the top candidates from our database of expert Angular developers and finding the professionals who are best suited for your project. 
There are several advantages to hiring Angular developers from our organization, including:
Angular is a popular and widely-used framework, so developers with experience in Angular will likely have a strong understanding of web development best practices and be able to hit the ground running.
Angular's use of TypeScript, a strongly-typed superset of JavaScript, can help prevent common coding errors and make the codebase more maintainable.
Angular's use of a component-based architecture can make it easier to create modular, reusable code.
Angular's use of two-way data binding can make it easier to build responsive user interfaces.
Angular has a large community of developers and a wealth of resources available, which can make it easier to find solutions to problems and stay up-to-date with the latest developments in the framework.