GITEX Global Event: What all You need to Know?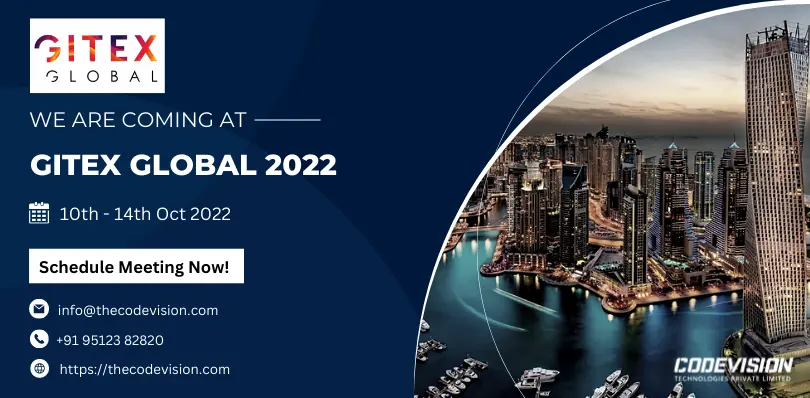 CODEVISION TECHNOLOGIES PRIVATE LIMITED is delighted to announce we will be attending the world's leading technology event, GITEX GLOBAL, in Dubai. We are excited to attend this event with and learn from the best experts in the IT industry. This will be a great opportunity to know more about the latest technology trends in Software Development.
All about GITEX Global Dubai EVENT.
The Gulf Information Technology Expo 2022 (GITEX Global) in Dubai will be an exciting edition of GITEX, where you can learn the latest technology innovations, share ideas with others, and connect with like-minded professionals. The event will be held at Dubai International Convention and Exhibition Centre, along with AI Everything, North Star, Future Blockchain Summit, FinTech Surge, and Marketing Mania. GITEX 2022 will be presenting a 5-day convention on which a wide number of other events will also be held, Informative seminars and discussions, including GITEX TECH TALKS, will spread information on various topics including Artificial Intelligence and Cybersecurity.
Event Details
Event Name: GITEX Global 2022
Date: 10th to 14th October 2022
Organizer: Dubai World Trade Centre
Founded: Since 1981
Next Edition: GITEX 2023
Website: GITEX
Why Choose Codevision Technologies for Custom Software Solution? 
We are a leading Software Development Company, that provides Custom Microsoft Software & Application Development solutions specializing in the latest and top-tier technologies to help enterprises streamline innovation, enhance workplace functionality, and increase productivity automation. With Microsoft Platform, we are able to adopt best practices in order to deliver secure, robust, and scalable software for all types of businesses.
Our Core Software Development services:
We invite you to experience our wide range of Centralized Software Solutions which can help you improve and boost your business processes and productivity with automation. With the right software, you can create a more efficient and effective work environment.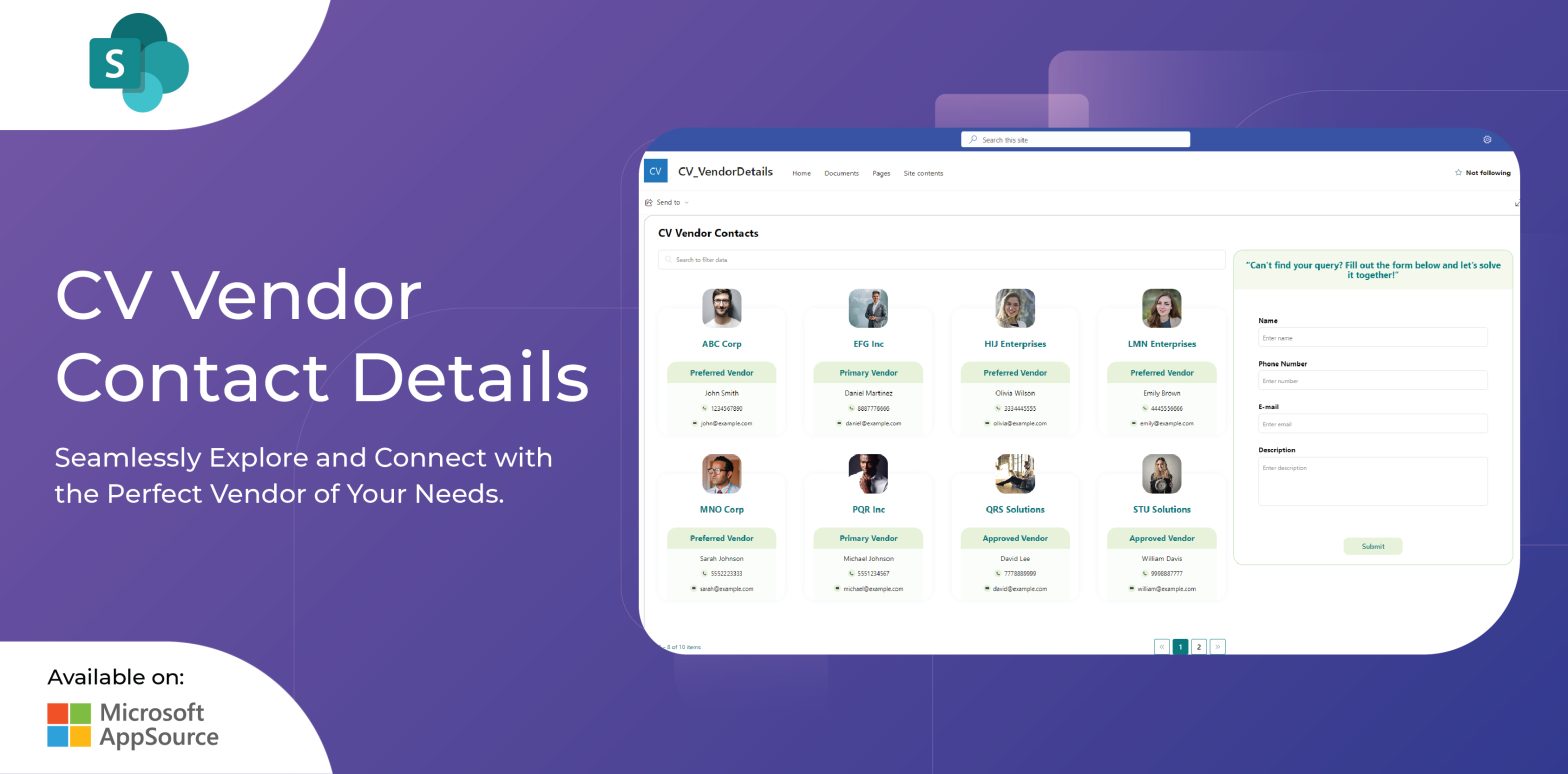 Streamline Vendor Management with the CV Vendor Contact Details SharePoint Application
Discover CV Vendor Contact Details SharePoint App by Codevision Technologies, designed to revolutionize vendor management in today's dynamic business environment. Streamline communication, simplify vendor searches, request new vendor additions effortlessly, and empower HR/Admin teams for informed decisions. Learn more about this innovative application and explore our suite of cutting-edge solutions.
Read More