How PowerApps Upsurge Business Growth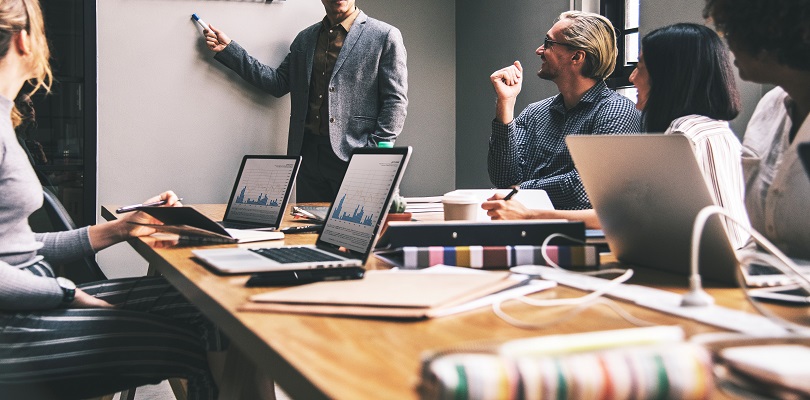 Microsoft PowerApps is a service that is highly utilized by businesses to build a custom application to share internal reports with the team. It allows an organization to connect with cloud services like Office 365, Dynamics CRM, Salesforce, Dropbox and OneDrive and display reports in popular devices like desktops, mobile or tablets. Your team member can easily access the PowerApps application from their smartphones much faster and easier. PowerApps offers a faster application development platform for business users to build Web Apps without pasting any single line of source code.
There are various benefits of Microsoft PowerApps:
The Agility of Software Delivery
In any App development process, the biggest challenge is to understand it`s complex coding. You must have a specialized skill set in different coding languages, to understand its complicated structure, and impact after the alteration. Sometimes a small change within the application can create a big loophole in the entire software, which leads to incorrect data transmission or breakdown of the complete process.
However, PowerApps is designed for those users, who are less knowledgeable about in-depth coding. Learning PowerApps is simple, and effortless to understand its functionality. PowerApps comes with different SaaS add-on packages, to efficiently manage business data with few clicks. That's why Powerapps upsurge business growth more
Cost Saving
Designing a simple web-based application is effortless with PowerApps. You don't need to hire a professional designer or developer to connect data and share simple analysis reports with your team. PowerApps provide an entire basic course for setting up your dashboard.
However, if you want to share complex business data with pro functionality, you need to hire PowerApps developer for business App development. And it is the main reason of Powerapps upsurges in business growth.
No Previous Coding Knowledge Required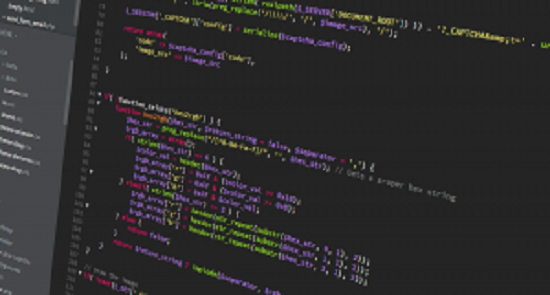 Building a simple application in PowerApps does not require strong coding knowledge. So, whenever you want to create an app for your team, you can use their predefine interface.
It simplifies your application-building process and reduces the hassle of complex coding. Therefore, to create an application in PowerApps, you only need to relocate the section according to requirements.
Mobility is the key
PowerApps help a business to build bi Apps, that can present their big data in desktop as well as mobile devices. Imagine you have a bunch of complex statistical data about your company sales, purchase, and future target. Now you want to present those data easily understandable. What will you do? The answer is simple PowerApps Application Development because it works smoothly in your desktop, Android, and iOS devices.
Moreover, with PowerApps, you don't have to depend upon desktop anymore to create custom reports. Build, manage, and view your entire reports through a mobile device at any time and anywhere. Get all your reporting data at your hand, and present it through creative charts and tables. Make a visual presentation of your complex data, and improve your team productivity.
Incorporating Multiple Platforms (Connectors)
Application integration is essential for a business nowadays, and especially when you are working with a team. The application developed in Microsoft PowerApps is entirely responsive and fully compatible with all major connectors. You can utilize existing organization connectors like Office 365, Dynamic CRM, Salesforce, SQL Server, SharePoint, Oracle database, and Azure.
Office 365 Integration

In business, it is essential to have a custom record of every sales and marketing data. If you have created any business report using PowerApps, you can export these statistics with the help of office 365. Yes, you are right you can integrate PowerApps with office 365. Export your reports data in excel, word or CSV format and access them in offline with PowerApps.
MS Flow to Automate Process

As a business, you always want a few tasks that need to be automated to reduce the burden in your team. Leave tracker, Approval process, alert notification, file management, data collection, and calendar synchronization are lists of some of these tasks. The PowerApps with MSFlow integration can solve all these issues. Get real-time data in your PowerApps with MSFlow and automate your business process.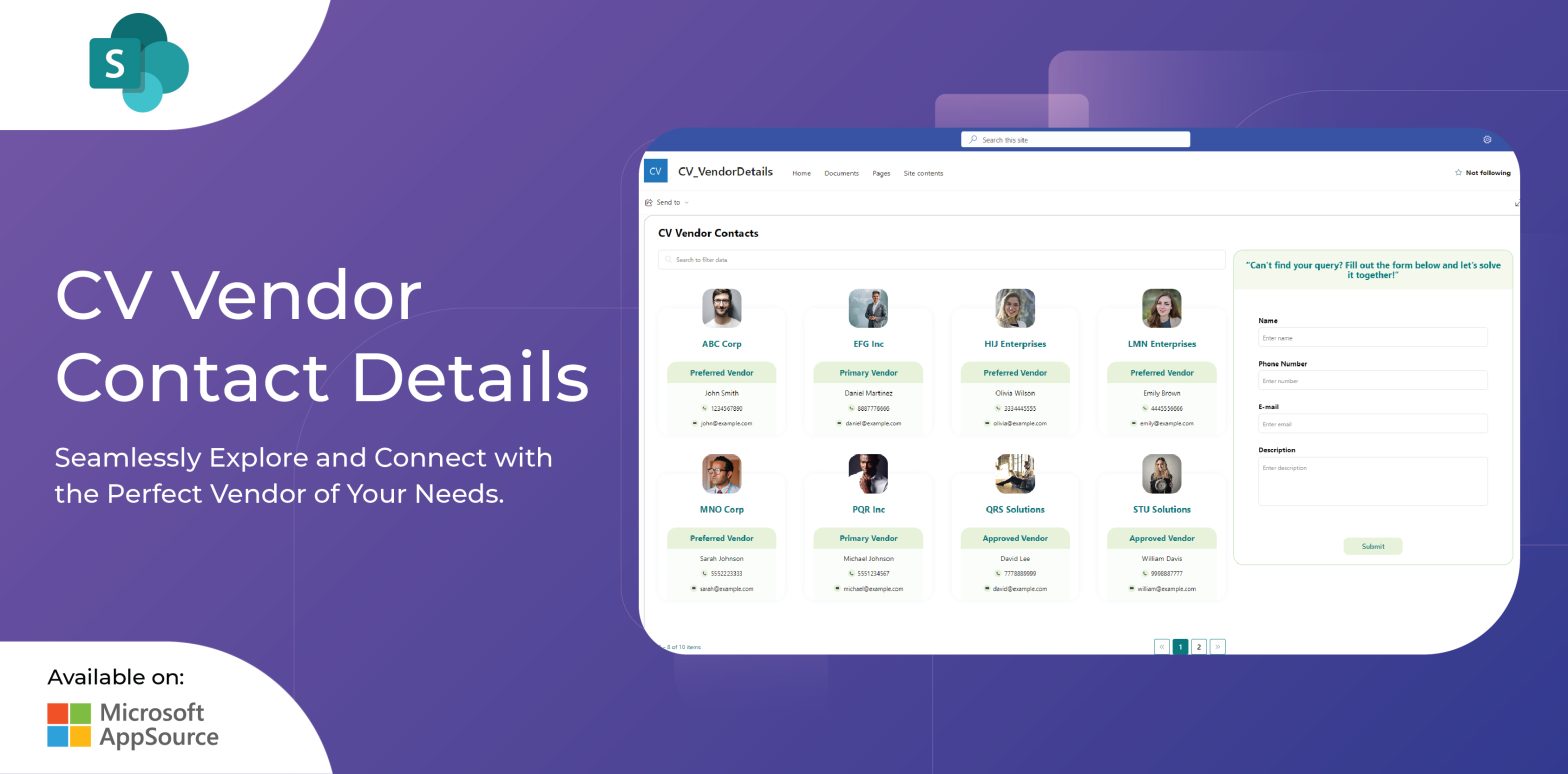 Streamline Vendor Management with the CV Vendor Contact Details SharePoint Application
Discover CV Vendor Contact Details SharePoint App by Codevision Technologies, designed to revolutionize vendor management in today's dynamic business environment. Streamline communication, simplify vendor searches, request new vendor additions effortlessly, and empower HR/Admin teams for informed decisions. Learn more about this innovative application and explore our suite of cutting-edge solutions.
Read More