Top 5 WordPress SEO Plugins that you should know about in 2021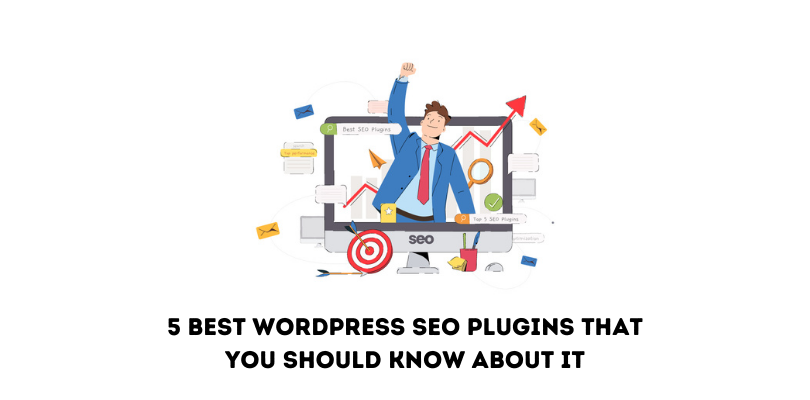 There are various WordPress SEO Plugins, but selecting the proper ones can sometimes be difficult. We have reviewed some of the latest and top-rated best WordPress SEO plugins for you to save time. You will also see keyword analyses, link analysis, visitor stats, competitor data, and so much more in this plugin. Our list of the top WordPress SEO plugins makes it easy for you to find the perfect match for your website and online business with so much to choose from below.
1: Yoast
Yoast is the most top-rated SEO Plugin for WordPress, and it comes in both versions like free and paid. In paid, they provide some advanced functionality.
The most helpful features of Yoast are the capacity to modify page titles, headings, and meta-descriptions. Also, we have the main advantage that is Yoast's ability to maintain schema for search engines. Also, we have better control of focus keywords, title, meta description, canonical URLs and many more. They provide readability analysis to optimize the content. This plugin is used by many SEO and Digital Marketing agencies.
Other features include
XML Sitemap
Schema markup
Breadcrumb control
No-index content support
Pricing: Free
You can also get paid version at $89 per year per one website with advanced functionality.
2: Rank Math
Rank math is a free WordPress SEO plugin with 900,000+ active installations. It is easy to use and the best SEO plugin. It comes with advanced functionality like setup wizard and smart automation that help you to optimize content. Also, it works with the latest WordPress version.
You can also integrate it with google search console and advance google analytics integration; they provide auto-configuration, email ranking reporting, keyword optimization, keyword rank tracking, schema codex, knowledge graph, AMP, link counter, redirection, video sitemap and many more.
You can also integrate your Yoast settings in rank math with import-export features. Overall a powerful SEO plugin with a comprehensive set of tools and features.
Other features include
Schema markup
Image SEO
Advance SEO auditing
Local SEO
Pricing: Free
You can also get paid version at $59 per year for an unlimited personal website with some advanced features.
3: SEOPress
SEOPress is another best WordPress SEO plugin. It is a white-label ads-free SEO plugin. It comes with the most advanced features which enable you to optimize your website. And it provides default settings as well as custom settings for those who want to tackle it. You can integrate SEOPress with google analytics with one click to track your SEO efforts. You can also build a custom XML Sitemap with it. Developers can also apply conditional hooks to customize as per user needs.
It provides features like installation wizard, title and meta description, HTML and XML sitemap, content analysis, open graph, Twitter card, Google Ads, import-export settings, video XML sitemap, robots file edit, htaccess file edit, Google page speed, Google news sitemap and many more.
Other features include
Integrate google tag manager
Custom canonical URLs
Free SEO Tutorials
WooCommerce
Backlink monitoring
Pricing: Free
You can also get paid version at $39 per year and suitable for multiple sites with advanced functionality.
4: All in one SEO Pack
All in one SEO pack is an alternative to Yoast and rank math. This plugin is best for beginners because it comes with pre-configured settings, so you don't need to do additional custom settings. It will automatically generate meta tags and descriptions based on your content for all search engines.
All in one SEO pack also provide an advanced version for those users who will be customized as per their needs. Also, they have their own API so they can manage with themes and its functionality and work with WooCommerce.
Its premium version has some top features like google local business SEO, News sitemap and other advanced options.
Other features include it may.
XML and RSS feed support
SEO Audit checklist
On-Page Analysis
Social Media Integration
WooCommerce SEO
Pricing: Free
You can also get paid (basic) version at $49.50 per year for one site with unlimited keywords..
5: Squirrly SEO
Squirrly SEO is a user-friendly SEO tool that provides some useful insights in real time. It has awesome features and optimizes your content for your targeted keyword when you are writing your page content. Also, they provide competitor analysis comparisons that will help you to outrank the same or similar pages.
Squirrly SEO's UI is very interesting because they provide three colour blocks (Red, Green and Yellow) to understand what works completely fine and what we need to change. It also helps you with finding the right keywords. Among its measure your audience engagement and provide some suggestions for improving your CTR (click-through rate).
Other features include
Google SERP checker
SEO Audit
XML Sitemap Generator
Schema markup
Google analytics integration
Social media monitoring
Pricing: Free You can also get paid (basic) version at $20.99 per month for seven sites with 100 keywords.
Conclusion
SEO is an essential thing for website owners, but for now, it's easy for WordPress users because all above mention plugins will help you to optimize your website based on your requirements. Also, you can apply your custom setting to it. Some plugins have auto-generated titles and meta based on your content.
In this article, we discussed the top five WordPress SEO plugins that help you rank in search engines' top positions.
Do you have any questions about top WordPress SEO plugins? Let us know in the comments section below!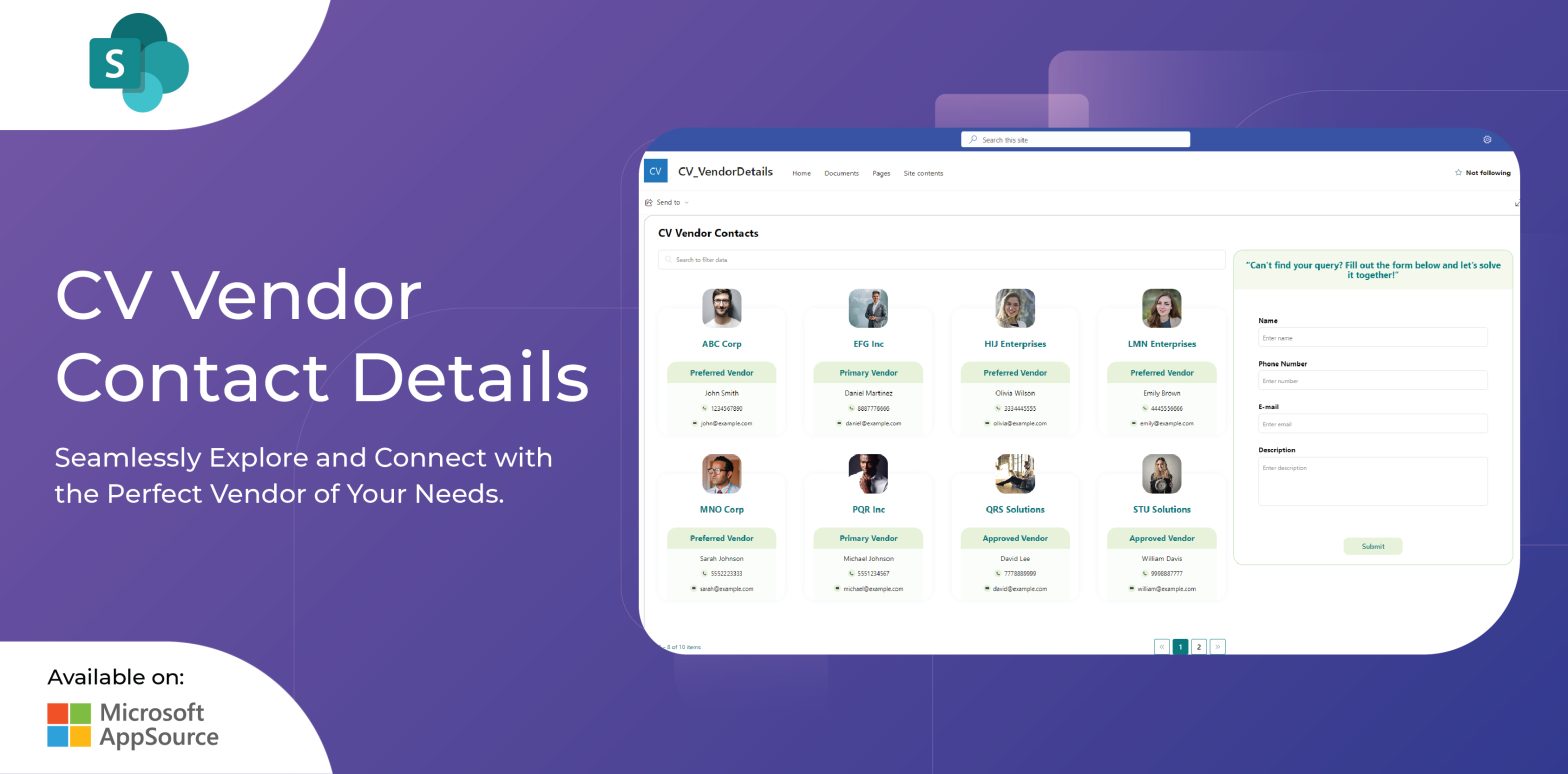 Streamline Vendor Management with the CV Vendor Contact Details SharePoint Application
Discover CV Vendor Contact Details SharePoint App by Codevision Technologies, designed to revolutionize vendor management in today's dynamic business environment. Streamline communication, simplify vendor searches, request new vendor additions effortlessly, and empower HR/Admin teams for informed decisions. Learn more about this innovative application and explore our suite of cutting-edge solutions.
Read More